Venue Hire and Equipment Storage
Facilities at the Club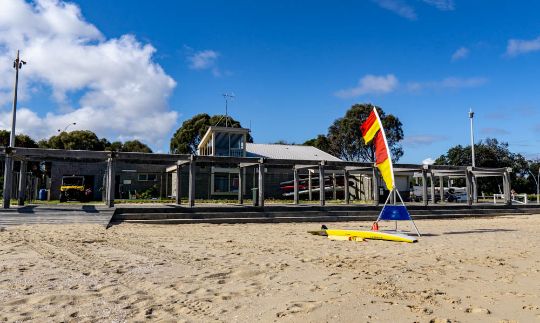 CLUB HIRE FACILITIES
Sandridge LSC is a venue best suited to aquatic sports and training. Water-based sporting events, learn to swim courses and first aid programs are ideal. Contact us to book our facilities.

If you're interested in venue hire for a personal event in the local area, please visit the City of Port Phillip website for alternative locations.

Facilities:
- Main Hall
- Male and female changing rooms
- Open grassy area
- First aid room
- Rescue tube and boards

Equipment Storage
Members of the Sandridge LSC who actively patrol are entitled to store equipment at the club. We are lucky to have access to a great beach close to the city and in exchange for the use of club facilities, the club has an obligation to Life Saving Victoria and the City of Port Phillip to patrol the beach over the summer (usually late Nov-Easter).
Type of Equipment Stored
- Spec skis
- Racing Mals
- Surf skis
- Stand up paddle boards
All equipment is stored
on club property and is the sole responsibility of owners. The club assumes no responsibility for equipment lost or damaged while stored at Sandridge LSC.